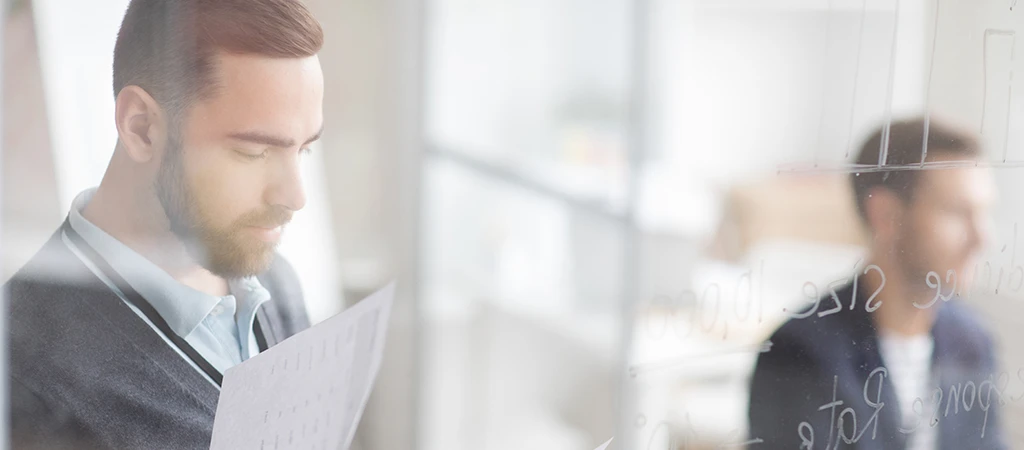 OCR software
November 29, 2021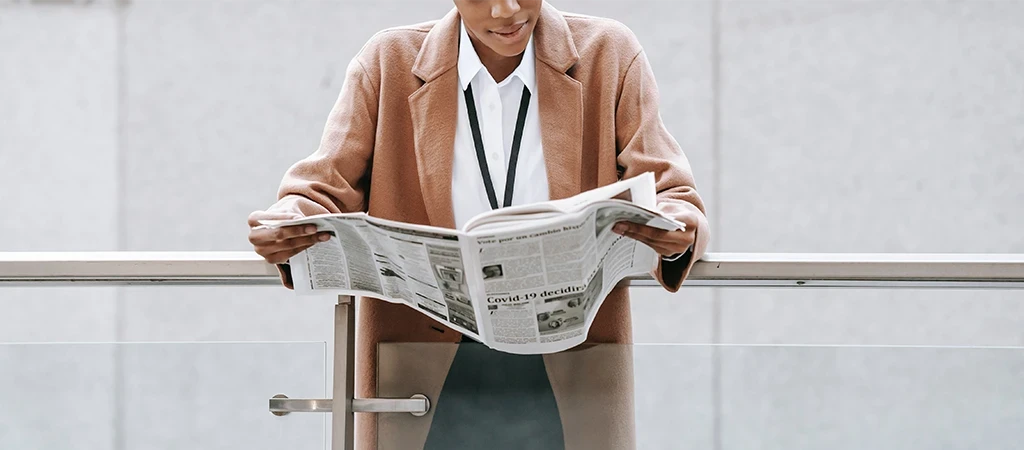 2022 Accounts Payable trends
November 30, 2021
Autonomous invoice data capture and validation with Cevinio
Invoice data capture and validation: from a headache generating to a smooth process. In this post, we zoom in on corporations that manage a vast number of invoices per year and have large accounts payable teams. How are they using Optical Character Recognition or OCR technology as part of their invoice processing? We get in the shoes of an accounts payable agent to show you the benefits of autonomous invoice data capture and validation.
Autonomous invoice data capture and validation with Cevinio
Various OCR technologies allow the Cevinio accounts payable invoice automation solution to streamline the invoice capture and validation processes.
Today, your AP (Accounts Payable) team receives invoices through e-mail, post​ , or portal. Although we all aim at increasing the number of invoices, we receive via the invoice portal (e-invoices), we know that this process takes time. For this reason, today, most companies still handle most of the invoices through e-mail and paper. Here is where OCR capabilities come into action.
Invoice data capture in the digital era
Let's look at the invoice data capture and validation process from the perspective of an Accounts Payable agent, Stephan.
Stephan receives many invoices via e-mail and post. Typically, he will need to process invoices of the following types:
Paper invoices
PDF-invoices: ​both image and text PDF invoices
Invoices by e-mail in TIFF and JPEG formats
As Stephan is using the Cevinio accounts payable invoice automation solution, he enjoys autonomous invoice data capture.
Paper invoices
He only needs to scan (a batch of) paper invoices (any language and character set) and the scanner sends the invoice/batch automatically into the Cevinio solution. In the case of a batch, the Cevinio solution will split it into individual invoices without barcodes or separating pages. Important to mention is that the Cevinio solution does not require any templating. We particularly do not like templating since it leads to a not-scalable process. We also auto-correct errors of scanners (0 vs O, 1 vs I, B vs 8, etc) for Stephan. Cevinio will do the validation of a good deal of invoices automatically, he will only have to handle exceptions.
E-mail
Invoices that have been sent to a dedicated e-mail address will be managed automatically by Cevinio. Image invoices (PDF, JPEG, TIFF) will be digitalized using an appropriate OCR tool, and the validation will be done by the Cevinio tool. The same error correction functionality as described above applies here as well of course. Stephan will only have to manage exceptions (typically fewer than in the case of paper).
E-invoicing
Suppliers can send their electronic invoices (XML, UBL) through the free-to-use Cevinio invoice portal. E-invoicing will generate the least work for Stephan since they are quite error-free, and the auto-booking rates of these types of invoices typically reach a touchless rate.
For all types of described invoices, Cevinio takes the data and uses it to post the invoice automatically using the correct Ledger Account, Cost Center, Project Code, to name just a few. Based on set tools, certain invoices will go automatically into the invoice approval workflow. Stephan needs to handle only exceptions!
As you can see, by working with a Cevinio, Stephan does not need to manually validate invoice data, and moving from paper to e-mail to e-invoicing he will free up more and more time to spend time on value-added tasks.
Other OCR solutions versus Cevinio Invoice-to-Pay
In addition to our multi-OCR capability, selecting and running the best OCR tools in the market for you), two unique features of Cevinio will make Stephan's job much easier:
Automated invoice splitting for scanned batches of invoices and multiple invoices per pdf:
With our splitting and sorting engine, we can split large documents into separate invoices for Stephan. He will not need to use bar codes or stickers or separate the pages. If required, e-mails, attachments, and invoices can be stored in 1 document. Once in the Cevinio software, each invoice receives a Unique Identification Number automatically.
It is not about the OCR but what we do with the data:
At Cevinio, we do more than select the best OCR tools in the market and run them for our clients. Our real power resides in what we are capable of doing with the invoice data.
We have developed an algorithm that matches the data on the invoice extracted by the OCR with the information found in Master Data. No templating is required
We compare unstructured data on the invoice (no templating required) and the structured data from your VMD (Vendor Master Data) to identify the vendor
We use machine learning to recognize data fields like invoice number and invoice date
If required, we offer a premium service for multi-line booking for non-PO invoices. To provide that service, we use deep learning, powered OCR solutions
Using OCR data and booking history, our intelligent low-code/no-code accounting robot creates rules to ensure automated posting of invoices to ensure correct accounting for i.e., Ledger Account, Cost Center, Project Code
As well we provide for line-level matching between invoice, goods received notes and purchase order
Until here, Stephan has been able to process a batch of invoices effortlessly, as the Cevinio accounts payable automation solution has ingested and captured the data on the invoice for him.
Continuous improvement: Accuracy report, the power of data.
To boost your accuracy levels Cevinio provides accuracy reports. By looking into the data, you will be able to improve your processes and reduce touches. For example, by adding keywords and rules to the robot, you can teach it to identify specific events. Although most of this effort is performed through machine learning, in some cases manual support is needed.
Remember Stephan, our accounts payable agent? He does not need any technical IT knowledge to create rules or add keywords. The Cevinio solution is easy and intuitive. With basic training on the tool, Stephan and his colleagues can be proactive and independent. This will make Stephan's job a lot more interesting, and it will be a lot easier to retain him for a longer time!
Do you have any questions about the Cevinio accounts payable invoice automation solution? Don't hesitate to contact us.