Maximize Efficiency

with Accounts Payable Invoice Automation 
The Cevinio accounts payable invoice automation SaaS solution contains processing software that has the capability to handle your end-to-end invoice process; from invoice reception to posting into your current ERP system(s). During this process, we apply machine learning, artificial intelligence and smart algorithms to deliver an autonomous accounts payable process.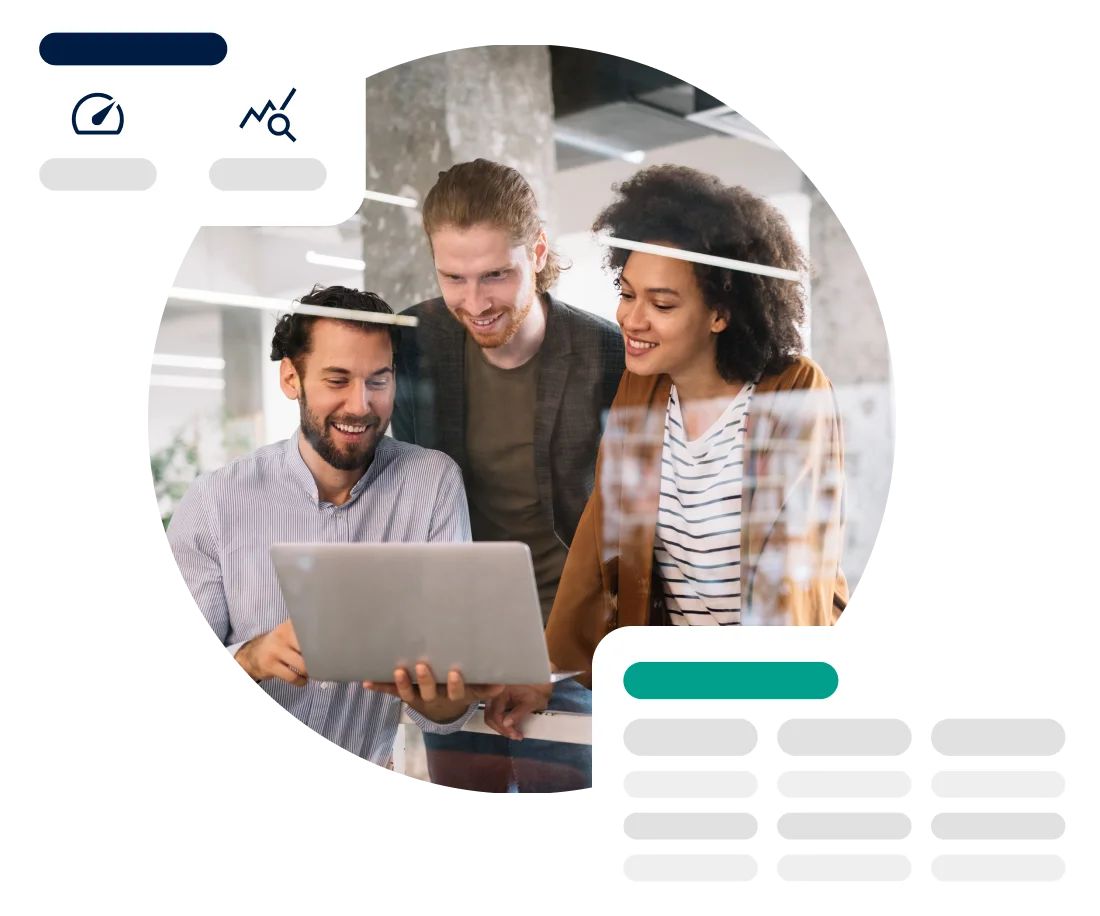 Your journey

towards a touchless invoice process starts here, and this is how it looks!
Step 1
Importing and OCR Recognition
Step 2
Initial analysis and batch splitting
Step 3
PO and non-PO invoice identification
Step 4
Compliance and accounting
Step 5
Approval and exporting
The
Strengths

of Cevinio's platform

Cevinio provides an innovative accounts payable automation solution that offers a range of powerful features to help companies streamline their invoice processing flow. Some of the key strengths of our software include: 
Read invoices like a human:
intelligent approach where no templating is required. We further reduce manual intervention as we split invoice batches with high accuracy without the requirement of barcodes or other mechanisms. 
Consolidate global operations:
ability to serve multiple shared service centers, a large number of suppliers across entities and invoices in multiple languages. Besides, we help you automate complex invoice scenarios involving the responsible departments, run all required compliance checks and export the invoice into the relevant ERP system. 
Tools for high control:
set of functionalities and solutions to monitor the invoice processing flow. Discover our precise Cevinio Analytics Suite and advanced approval workflow. The latter is easily configurable and supports all best practice paths for informative and approval processes. Yes, we can also generate audit trails, flag deviations and help prevent fraud and duplicate payments.  
Smart approach to automation
by using artificial intelligence, machine learning and our proprietary algorithms we provide automatic PO matching and non-PO coding (general ledger, cost center, project, divisional units) of invoices ensuring correct bookings. This all contributes to automation of the AP processes
Features that
Transform
Cevinio's accounts payable invoice software is a game changer for multinationals looking to streamline their invoicing process at scale. With a range of cutting-edge features, our solution is designed to meet their demands. From advanced data matching capabilities and automated compliance checks, to coding of non-PO and PO and insightful analytics. 
OCR Recognition

, reading invoices like a human. 
No templating: we have developed an algorithm that matches the OCR (data on the invoice) with the information found in the Master Data
Sorting and splitting of scanned invoices without barcodes or separating pages
Compares unstructured data on the invoice (no templating required) and the structured data from your VMD (Vendor Master Data) to identify the vendor.
Using machine learning to recognize data fields like invoice number and invoice date
Auto-correct for errors of scanners (0 vs O, 1 vs I, B vs 8, etc.)
Read more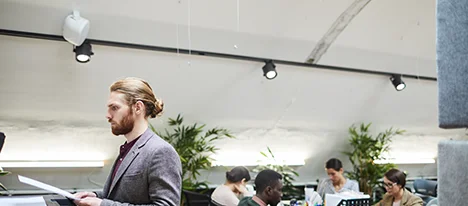 Ability to handle
any kind of invoice 
EDI
E-invoicing: XMl, UBL (any version)
PDF (image & text)
TIF, JPEG
Scanned paper invoices
PO & non-PO invoices and credit notes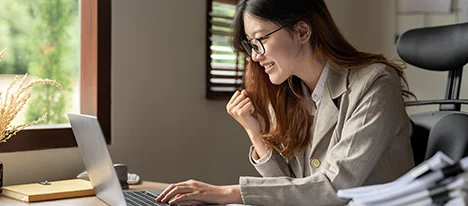 PO/non-PO

invoice classification
AI based
Automatically connect multiple purchase orders to a single invoice using OCR data.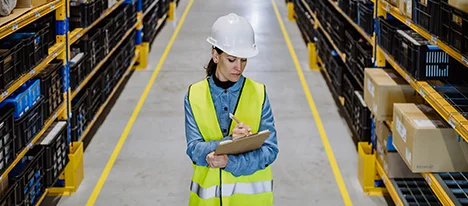 Automated non-PO invoice coding

on header level and GL accounting lines 
AI (Artificial Intelligence) and ML (Machine Learning) based
Audit trail of posted invoices
Read more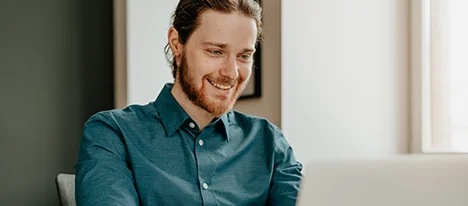 Compliance toolbox

for tax, legal and corporate compliance
Algorithms take-over current compliance checks
Easy detection of discrepancies and exceptions on invoices: they will be presented for exception handling automatically to a specialist
Toolbox that can anticipate future changes
Read more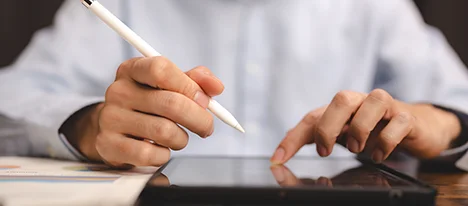 Invoice approval workflow

tool that is rapidly scalable
Easy to maintain without IT involvement
Features like delegation, ask for advice and escalation
Operational with any type of mobile device
Supports both approval and informative flows
Read more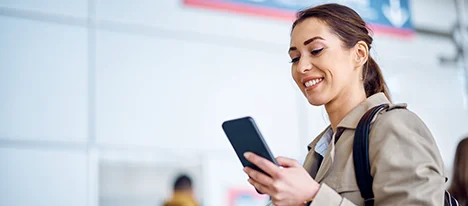 Vendor invoice portal

as well as connectivity with other portals
Onboarding of your suppliers free of cost
Your suppliers can use the portal for free
Unlocks access to e-invoicing portals worldwide
Read more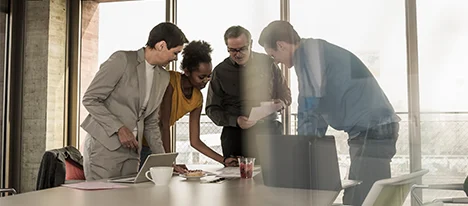 Analytic tools available with
Cevinio Suite
Productivity
Accuracy
Audit trail
Volume
Workload and aging
Workflow
Invoice splitting stage
Supplier performance
Read more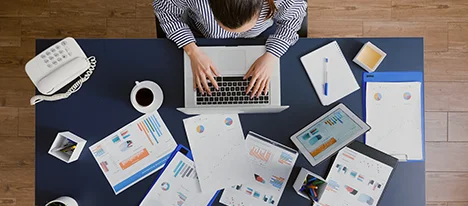 Benefits

of processing your invoices with Cevinio

When processing your supplier's invoices with Cevinio's accounts payable invoice automation solution the entire invoice management process is covered. Discover the benefits of 24/7 lights-off robotized Accounts Payable processing:
Standardize AP invoice processing across shared services centres and offices as Cevinio can handle a wide variety of invoice types in different languages and can connect to multiple ERP systems simultaneously.
Cevinio has specialized tools that can handle unstructured data (scanned invoices...) with structured master data) which results in high accuracy, increase efficiency and reduce human errors.
Invoice allocation to AP teams based on easily configurable elements such as company codes, specialisms and other criteria which ensures the invoice goes automatically to the right team avoiding payment delays.
Ensure invoices remain to be compliant with global and local regulations including tax and country laws and corporate requirements, avoiding penalties and risks of fraud.
Automated accounting data enrichment for PO and non-PO invoices, saving matching and coding time from AP agents.
Avoid late payment fines and blocked accounts from your suppliers by ensuring timely payments using our monitoring and escalations functionalities.
Smart design allowing to configure new compliance checks, invoice attributes, rejection reasons and other business requirements (all configurable in our SaaS solution).
Improves communication and efficiency by providing vendors with a portal where they can submit their invoices and view the invoice status.
After deciding to adopt Cevinio, we will be at your side to guarantee a seamless implementation process that supports your business objectives. Read more
Technical
features
Cevinio provides an innovative accounts payable automation solution that offers a range of powerful features to help companies streamline their invoice processing flow. Some of the key strengths of our software include: 
Fully Cloud-based solution, connecting to multiple ERPs
Cevinio has created APIs that can deal with a complex ERP landscape. We can easily work with Master data duplication issues that often occur when multiple ERPs are being supported. This smartness makes integrating with Cevinio a breeze.
Simple integration via API
Our well documented API's and knowledge of the most common ERP systems allow an easy integration with our APIs, removing the risk from implementing our solution.
Archiving and data protection
Within the Cevinio solution, you can rely on a robust and validated tool for archiving and storing your data. Of course, we can also easily connect with the archiving system of choice.
SLA, Backup & Recovery, ISO27001
All developments Cevinio do are also continuously monitored and validated to maintain stability over the platform. We have very strict backup and recovery policies and adhere ourselves to a high level when it comes to providing services in our SLA with our clients.