Cevinio

Strategic Consulting Packages 
We understand that AP automation can provide businesses with numerous opportunities. However, optimizing your automation software and processes can be challenging, for instance if you don't have the in-house resource capacity or expert knowledge.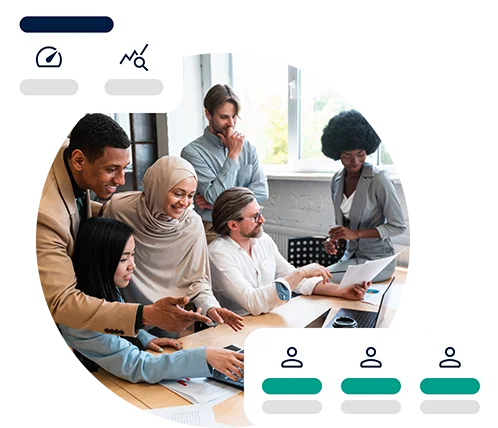 Optimizing Your AP Automation Software with
Expert Consulting Services
That's why we offer our AP automation consulting packages. They are designed to help your business succeed in improving and achieving your AP automation goals. These packages offer businesses the expertise and guidance of AP automation specialists.
There are several benefits to having consulting services when using accounts payable invoice automation software:
Expertise

and Experience

Access to experts with extensive experience in implementing and using invoice automation software. These experts can assist with the optimization process, increase goal attainment, and offer best practices.
Increased

Efficiency

Optimize your invoice automation software to streamline your accounts payable process. This can further reduce manual tasks, decrease processing time, and improve accuracy; resulting in escalated efficiency and cost savings.
Speedy

ROI

Maximize your return on investment (ROI) by ensuring that you are using the software to its full potential. This can result in increased productivity, improved accuracy and reduced costs; all of which can contribute to a better and faster ROI.
Advanced

configuration

Shape the software to meet your changing business needs. This may include workflows redesign, data analysis, and new software integration. Additionally, we help you understand and embrace new product features, to assist and guide you in obtaining the most out of the software.
Contact us

and learn about our AP automation consulting packages

We also offer tailored options to meet the specific needs and goals of each business.