Our story,
Cevinio Invoice Automation
Cevinio is a SaaS (Software as a Service) company with a story of smart robots, big accomplishments, and creative innovations, succeeding in the invoice automation market.
How it
started
In 2013, InvoiceSharing originated with the mission of helping finance teams process their invoices more efficiently, avoid extra costs, and improve accuracy and productivity. In 2018, after a long collaboration, InvoiceSharing (founded in 2013) and TBlox (founded in 2005), joined forces to bring their capabilities of automation solutions for finance to the next level. In 2020, both companies were rebranded under the name Cevinio. Together we are stronger than ever! Our AI (Artificial Intelligence) accounting-robot, unique multi-OCR, and A+ team empower us for todays, and tomorrow's, challenges.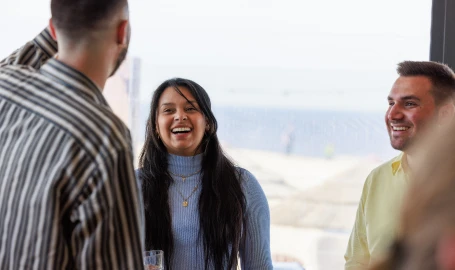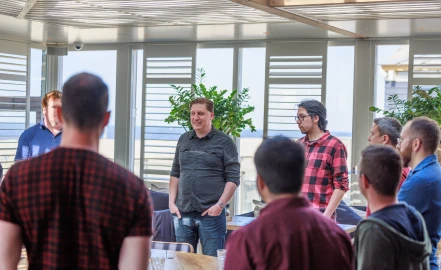 Title:

Title

Under the direction of an outstanding leadership team, Cevinio is positioned for success in the invoice automation market, with a focus on global enterprises. We have implemented our invoice automation software in more than 90 countries, helping companies scale and grow. At Cevinio we have a solution that is: multi-ERP, multi-language, and multi-country.Today Cevinio is a 5-years venture capital backed company and amongst the top 150 scale-up companies ever funded in The Netherlands.
These are our
core strengths:
We are better at multi-country and multi-language. We have lots of experience doing it for several clients, we have specialized in large regional or global implementations. In contrast, most of the other competitors play locally.
We have better workflow experience and more experience handling complex invoice scenarios for our clients: mismatches on PO's, partial invoices, Goods receipts missing and other more complex scenarios.
We are specialists. We do multi-ERP (Oracle, Microsoft Dynamics, Infor…). Most of our customers have a multi-ERP landscape but they preferred a global solution for I2P.
Strengthen vendor management, get more statistics on vendor performance and reliability, and make better use of supplier discounts.
Why Cevinio is focusing on developing the
smartest invoice automation software
We know that the finance community has been waiting for an AI driven smart invoice automation system. Some of the pains our clients solve when they implement Cevinio Invoice-to-Pay are:
They see their productivity increase as AP reduces the amount of manual and repetitive tasks and starts performing more added-value ones
Finance leaders gain control of the working capital as they reduce throughput time
Stay compliance and robots run the compliance checks for them
Streamline their invoice approval workflows (even for complex invoice scenarios)
Get clear data insights to improve the invoice process via our productivity reporting capabilities
They scale and grow as we implement global rollouts in multi-language/country