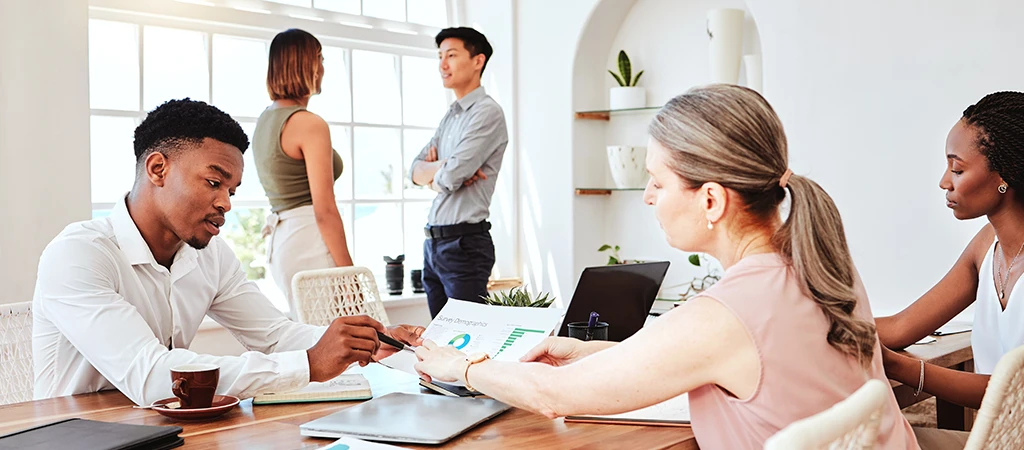 KPIs for Effective Accounts Payable Management
March 28, 2023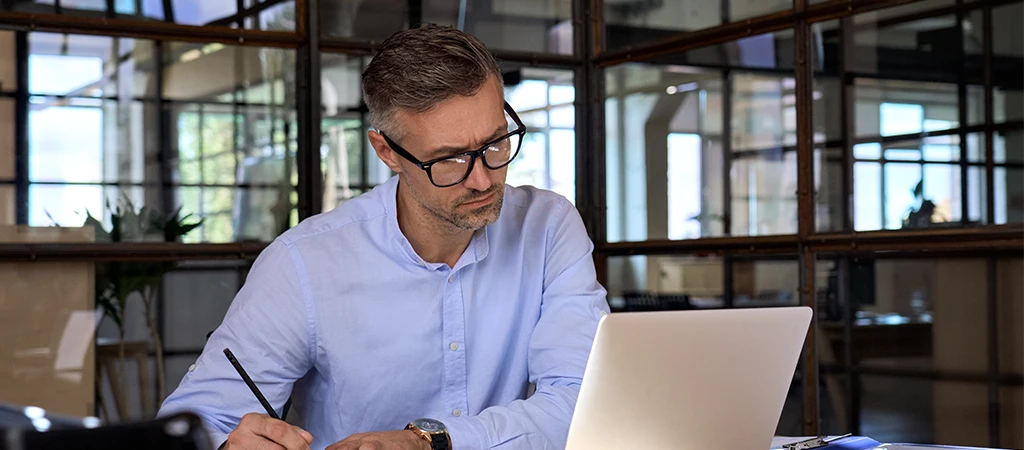 How AP automation can help CFOs
April 26, 2023
4 key benefits of accounts payable automation solutions
As the world becomes increasingly digital, the need for organizations to adopt accounts payable automation solutions is becoming more urgent. Companies that fail to adapt to this new reality risk missing out on four key benefits that such solutions offer.
The benefits of accounts payable automation solutions include greater efficiency in processing invoices, more accurate and timely payments, reduced risk of errors and fraud, and improved compliance. In this blog, we point out the main advantages of using modern AP automation software.
4 key benefits of Accounts Payable automation solutions
Reduced invoice processing costs
The cost of processing an invoice is a key metric that is often overlooked because of the high hidden costs involved. This cost depends on several factors such as the size of the organization, the level of automation and the complexity of the invoice. In case the level of automation is non-existent, processing an invoice can cost up to 25 EUR, this can be reduced by 80% if automation takes place.
Increase invoice processing time
Reducing the amount of time required from the accounts payable department to process an invoice is key. Businesses need to identify the different manual activities which are significantly impacting the time it takes to process an invoice from the receipt until it is approved for payment.
Manual data entry is a well-known example that slows down the AP process. However, most AP professionals in this area are also set back by numerous activities such as:
Extracting and (re)matching key data

Requesting the goods receipt note to responsible departments

Identifying and pursuing the right approvers on the different levels of approval

Adhering to internal business rules

Manual compliance validation checks

Following auditor guidelines

Manually communicating with vendors
Minimize manual time-consuming tasks
Eliminating manual and repetitive tasks from AP clerks is not only essential for reducing errors and mistakes, but it also allows businesses to retain top talent. With accounts payable automation, invoices can be received, matched, coded, approved and exported directly in the ERP without manual intervention, freeing up AP clerks to focus on more strategic and value-added tasks.
With the addition of Artificial Intelligence (AI) and Machine Learning (ML), the entire AP process can become almost "autonomous", allowing businesses to achieve even higher levels of efficiency and accuracy.
Thanks to this high automation, AP clerks have more time to spend on more strategic and value-added tasks which makes their job more challenging and attractive.
Mitigate fraud and compliance risk
Has your company experienced any type of financial fraud in the past year? That wouldn't be uncommon due to the fact that nowadays, fraud is a reality and large enterprises are a target of it. From the submission of false invoices to dummy PO imported by internal staff, the list of malicious actions isn't short.
AP Automation solutions can help companies to eliminate fraud by making sure invoices are compliant and providing higher control mechanisms such as audit trail generation or advanced approval workflow.
For example, with Cevinio, you can add as many compliance checks as defined in your processes (VAT numbers, IBAN and bank accounts, billing address, etc.) to make sure only correct invoices are processed in the ERP system. We invite you to read more about our unique set of features that will help you enjoy these benefits.
How Cevinio can help you benefit from Accounts Payable automation
At Cevinio we are a leading company in the accounts payable transformation market. With our AP automation solution, we can optimize complex AP processes on a global scale. The following strengths of Cevinio will help you:
Simplify your invoice processing flow. Our software has several notable strengths, including its ability to read invoices intelligently without the need for templates. With high accuracy, we split invoice batches without barcodes or other mechanisms, further reducing manual intervention.
Handle global operations with ease. We can serve multiple shared service centers, manage numerous suppliers across entities, and handle invoices in various languages. Additionally, we provide automation for complex invoice scenarios involving multiple departments, running compliance checks, and exporting the invoice to the relevant ERP system.
Monitoring and control tools. The Cevinio Analytics Suite and advanced workflow ensure a precise invoice processing flow. Our workflow is configurable, supports best practices for informative and approval processes, generates audit trails, flags deviations, and helps prevent fraud and duplicate payments.
Artificial intelligence, machine learning, and proprietary algorithms. Our platform offers a smart approach to automation. Our software provides automatic PO matching and non-PO coding (general ledger, cost center, project) of invoices, ensuring accurate bookings.
Are you ready to lead the Accounts Payable automation in your organization and make a direct and positive impact on the bottom line? Let's get in touch to discuss how Cevinio can add value to your business.